FREE $100 Hotel Savings Card
For a limited time, we will be giving away $100 Hotel Savings Cards. Hotel Savings Cards can be used as hotel credit to over 400,000 hotels worldwide! This is a saving above and beyond what you will get from other travel websites like Orbitz, Travelocity, Booking.com, Kayak and Expedia. If you want one, you will need to act quickly because this offer may end at any time! Unfortunately, we can only guarantee you will get the $100 hotel credit for the next 24 hours.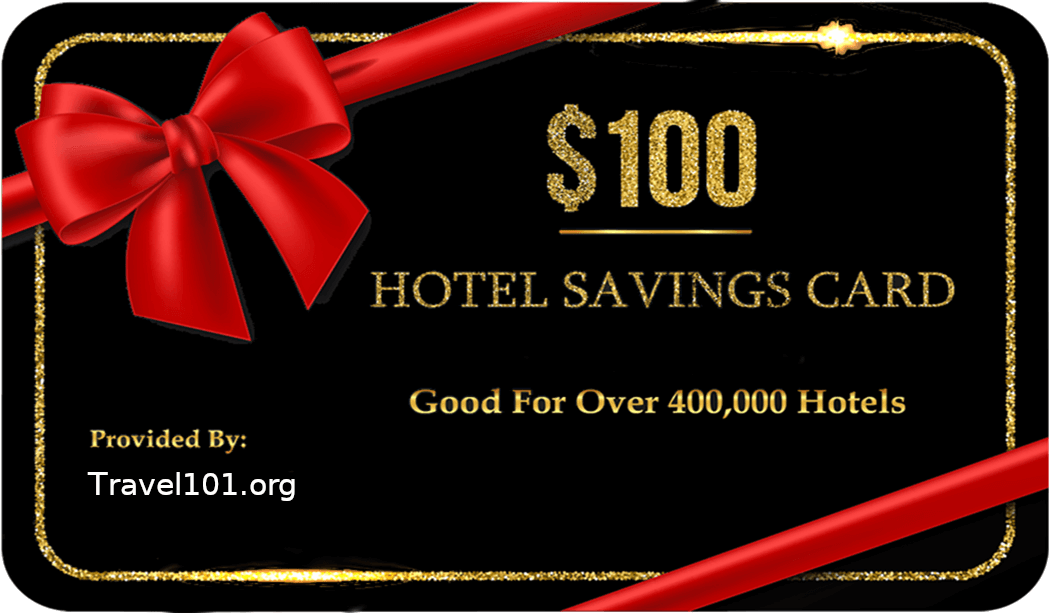 Get up to 83% off what those major travel site like Expedia, Hotels.com, and Orbitz are charging
Get complimentary vacations at luxury resorts from around the world
BONUS: For A Limited Time, we are giving away a $100 Hotel Savings Card to our new members.
Get much more from your vacations
P.S. Membership is FREE and we will not share or sell your personal information!